Baošići
Baošići beach is one of the largest of the riviera. It stretches through the fishermen village of the same name, with many villas and small hotels right by the sea front. There are also restaurants, cafes and bars for any taste and budget.
Ćorovića Plaža
Ćorovića is a Herceg Novi city beach. The sandy area of Čorovića with sun beds and umbrellas is quite small compared to the territory occupied by restaurants and bars. Parking a car is tricky, but here you can rent a boat or catamaran.
Kamenari
A miniature beach right next to the ferry crossing area is a concrete platform, but there is also a small amount of space for those who like soft sand. It is a beautiful and romantic spot, and there is a nice cafe nearby.
Blatna Plaža
The name translates as Mud Beach and it is really a narrow strip of healing mad in a village of Igalo near Sutorina river. Sunbeds and umbrellas are available for rent, there are locker rooms, parking, cafe and a restaurant.
Meljine
Meljine is a long — 7 kilometers (4.3 miles) — beach at the entrance to the splendid Bay of Kotor. The place is very sunny, bright and picturesque, there are pebbly areas, concrete promenade and piers and all the necessary infrastructure.
Plaža Kod Tunela
The name of this sandy-pebble beach describes its location — near the tunnel. It is cozy and delightful spot, very popular among tourists and locals.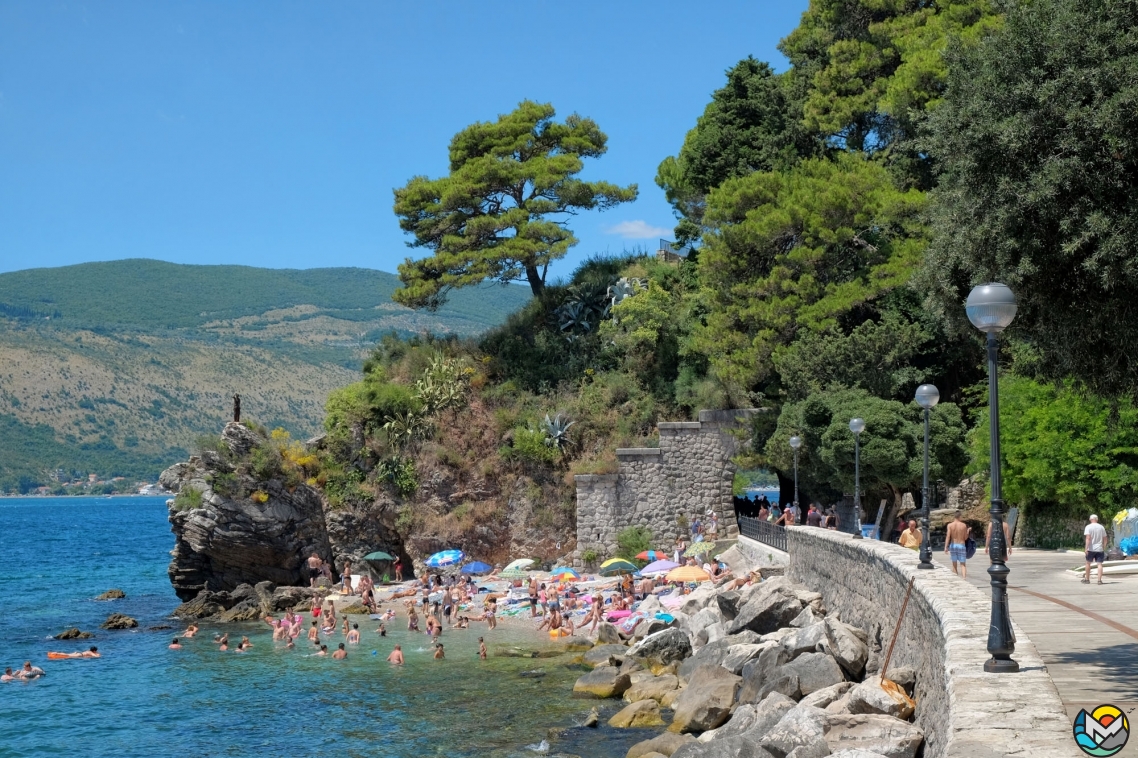 People's Beach
It is a part of the restaurant and lounge bar People's, a trendy place at the center of Heceg Novi. Convenient location and delicious food attract many tourists, so the place is usually crowded.
Yachting Club 32
Rent a yacht, jet ski or a pedal boat or just sit back and relax by the water. The beach is very clean and comfortable and the restaurant is superb.
Bijela
The small village between Herceg Novi and Kamenari has a beautiful beach with bright umbrellas and sunbeds, a wide recreation area, water activities and several cafes.
Igalo (Vila Galeb)
Once a favorite vacation spot of the Yugoslav leader Josip Broz Tito, Vila Galeb is a gorgeous sandy beach with shallow water and all the necessary equipment.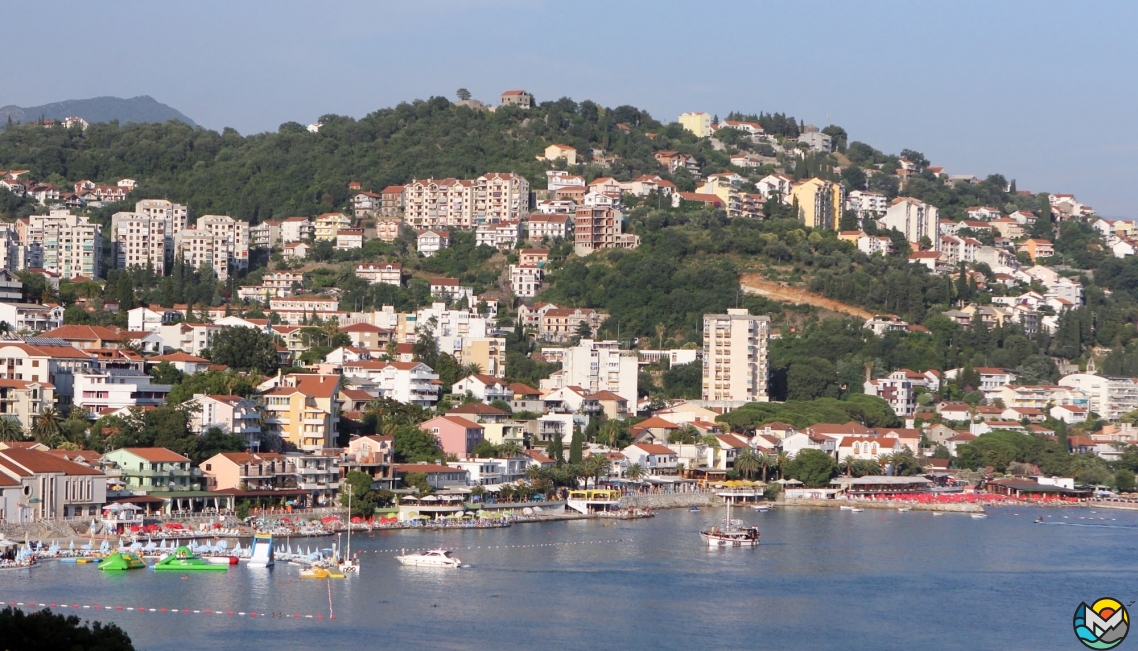 Kumbor
A small sandy-pebble beach, separated from the road by dense vegetation. At the disposal of guests — sun loungers and umbrellas, changing rooms and showers, cafes and restaurants.
Plaža Stara Banja
The main public beach of the town of Igalo, Stara Banja — Old Resort — is a magnificent long (1500 meters or about 1 mile) beach with playgrounds, sport activities. Moreover, this is the main beach of Igalo, so there are options for all guests: playgrounds, sun beds, showers and changing rooms.
Lalovina
An atmospheric pebbly beach surrounded by mountains and groves at the village of Zelenika.
The special location allows you to enjoy the sun and the sea from May to October, the average water temperature is 26 degrees Celsius (79 Fahrenheit).
Njivice
Locals call this beach Royal, and an international jury awarded it the Blue Flag. The refined coastline in the area of the Club Hotel Rivijera hotel stretches over a kilometer (0.6 mile). The water here is shallow and warm, and there is a special zone for nudists.
Plaža Topla
This public city beach consists of several segments, sandy and concrete. It is a popular spot mostly due to the convenient location — the main Bus Station is nearby. The beach is well equipped, there are playgrounds, water activities and lifeguards on duty.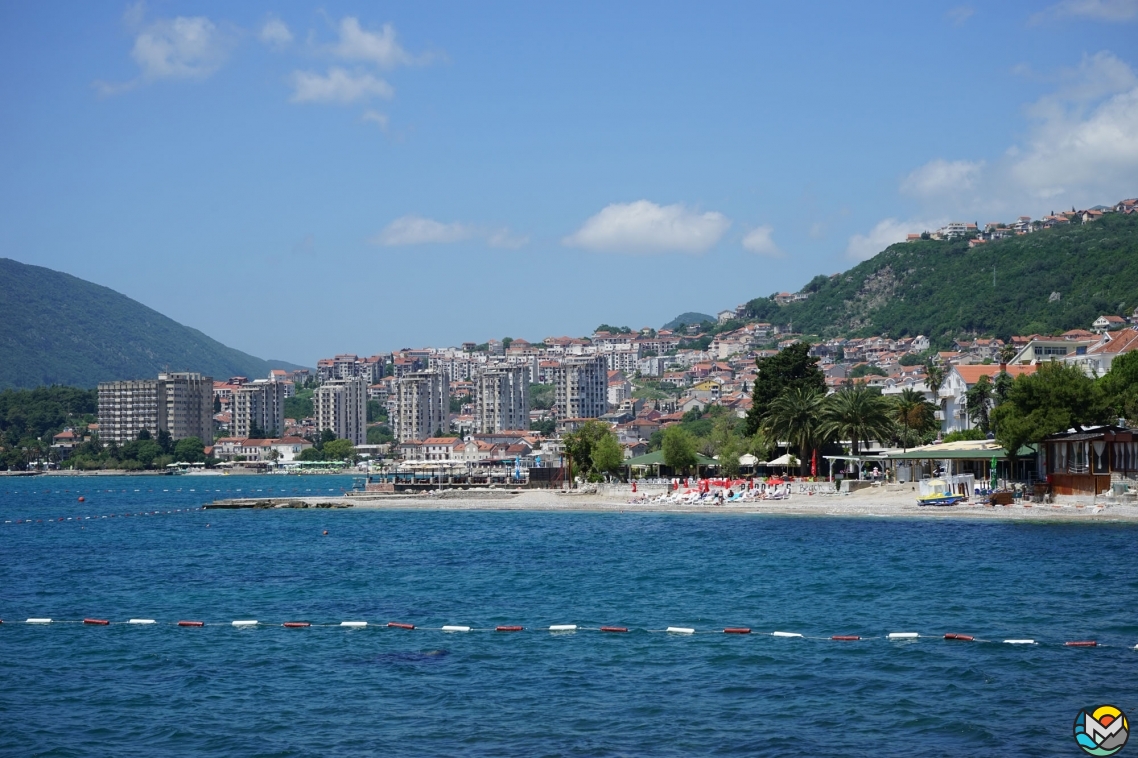 Plaža Rafaelo
Very nice and cozy beach between Herceg Novi and Igalo. Besides the regular infrastructure there are daily boat trips and excursions.
Plaža Žaba
A concrete beach with amazingly warm water which attracts many tourists of all ages.
Đenovići
Nice clean beach at the small resort town of Đenovići. Part of the beach belongs to the seafront hotels, but there are places for all tourists. And the picturesque coast, turquoise water and unforgettable view of the bay attract many of them.
Zelenika
The compact village of Zelenika, 4 kilometers (2.5 miles) away from Herceg Novi, has several beaches. The shallow water here is perfect for families with children, and there are also playgrounds and all the infrastructure.
Plaža Žalo
Žalo lies at the foot of the ancient city fortress. The small sandy-pebbly beach is truly charming and always full of people. There are sunbeds, umbrellas, many bars and restaurants in walking distance.
Sutorina Nudist Beach
Sutorina is one of the four official nudist beaches in Montenegro. There are sun loungers, but the closest cafes, for obvious reasons, are far away from the beach.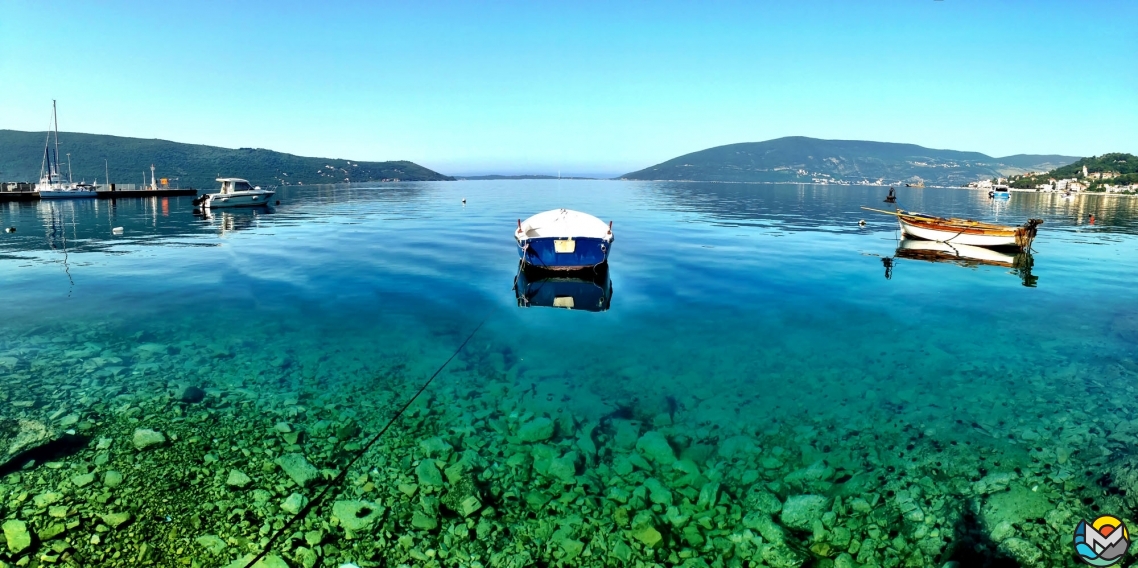 This is our most interesting beaches near Herceg Novi, but do not limit your choice only to this list, on our website you can find the information about the whole coast of Montenegro.
More about the beaches:
Top 10: Best Beaches in Montenegro
Bar Riviera
Budva Riviera
Ulcinj Riviera
Beaches of the Bay of Kotor and the Gulf of Risan
Beaches of Lustica and Grbalj
Beaches of Tivat Bay