Important part of Montenegrin cuisine is kajmak, a dairy product similar to clotted cream. Historians believe that kajmak is of Turkic origin, but in Montenegro it is made a bit differently and has another name — skorup.
Kajmak is usually made from cow's milk, but sheep and goat milk also can be used. The main condition is a fat content above 3.6%. Cow's milk kajmak has more delicate taste and stays fresh longer.
The traditional method of making kajmak is to boil the milk slowly, then simmer it for three hours in the oven. Then the milk is poured into bowls, wooden or enameled. After that, the bowls are put in a cool place, with a temperature of about 10-15°C (50-60ºF). If the temperature much lower or higher, the process of separating fat is not going well.
After 24 hours, the cream is skimmed, salted and left to chill. Only Montenegrin recipe uses salt. Another distinction of skorup — a mixture of cow and sheep milk.
Freshly-made kajmak is called young, it is best to eat right away, the shelf life is up to two weeks. Another variation — the cream was left to ripen for two months, usually from July to September, when the milk is the best. On large dairy farms, with vast production of this delicious product, the new cream was layering over the ripening kajmak.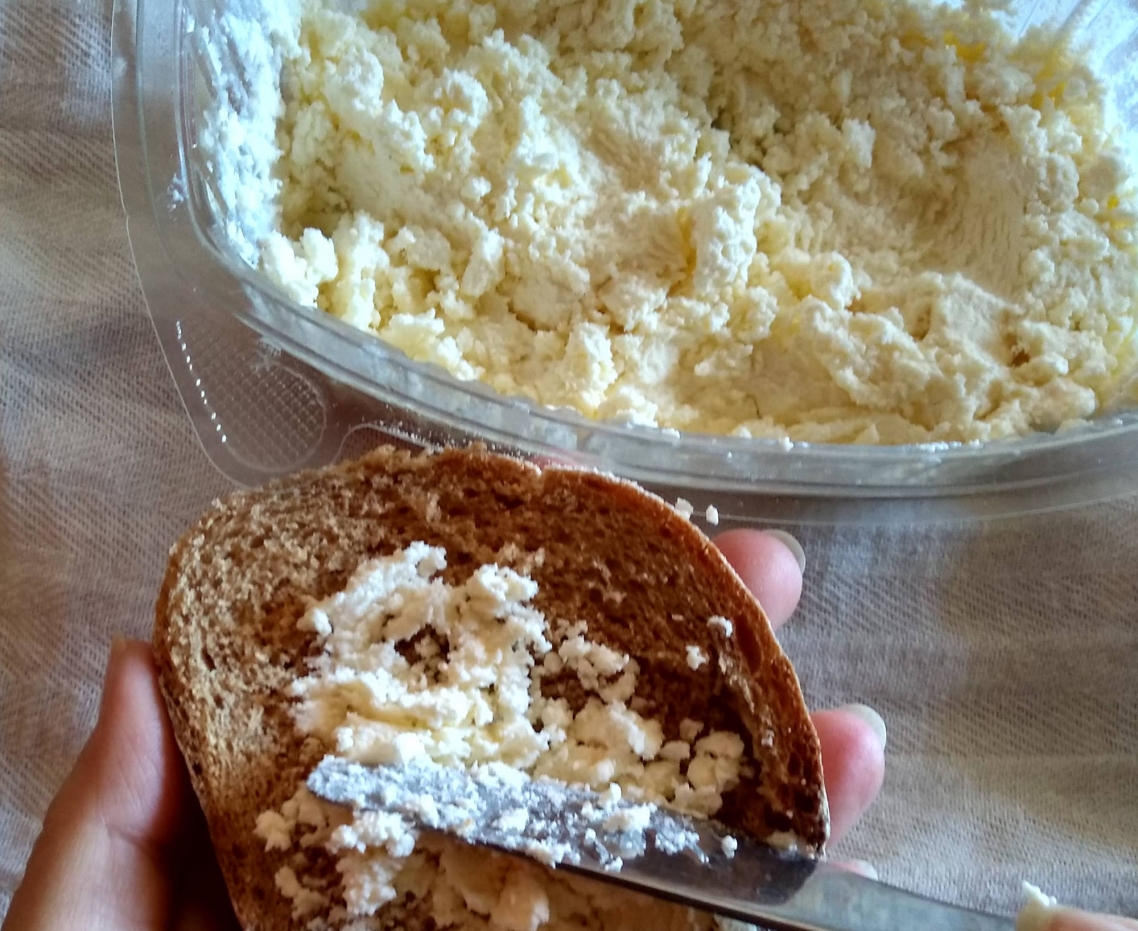 Percentage of milk fat in kajmak is high, about 80%. Ripe skorup has a sharp aroma, yellowish color and salty taste. It must be stored in a cold place, with a layer of melted butter on top, then skorup will stay fresh and tasty for months.
Kajmak can be enjoyed as an appetizer or fulfilling breakfast with bread, pancakes, pies. It is used in many traditional recipes, like meat stews or porridge.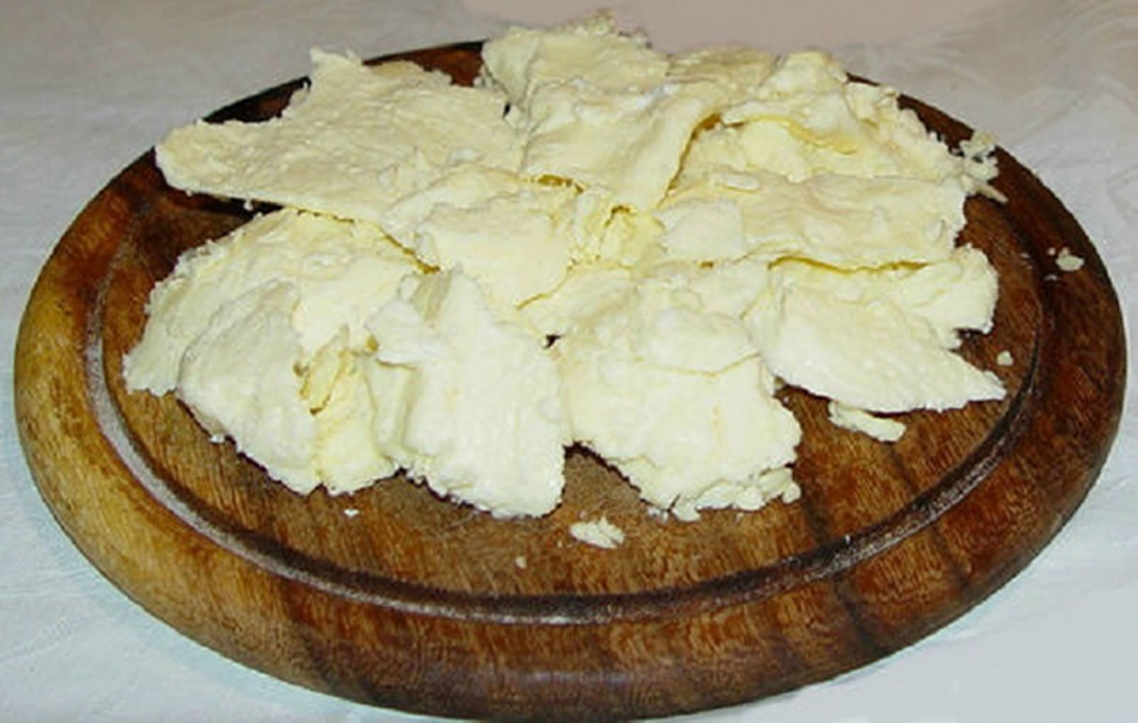 The best kajmak is made in the area of the Piva River, in the vicinity of the cities of Berane and Pljevlja, as well as in Durmitor. Here, the association of manufacturers even patented its technology, only in Žabljak, Plužine and Šavnik can be made Durmitor Skorup. The special microclimate of this region and the unique recipe make this skorup extraordinary.
Durmitor Skorup is the sixth product in Montenegro patented by the Ministry of Agriculture and Rural Development. Earlier, the Pljevlja cheese, Montenegrin stele (dried lamb) and three varieties of pršut received state protection.