Wedding day is one of the most striking events in anybody's life. If you want to make this ceremony especially beautiful and unforgettable, Montenegro is perfect for you.
Why Montenegro?
The picturesque views, interesting local traditions, excellent weather — the country is a tiny Europian jewel!
The citizenship of the newlyweds does not matter: anyone can get married in Montenegro, any tourist. The country is a party to the Hague Convention of 1961, therefore official documents issued in Montenegro are recognized almost anywhere in the world.
And citizens of most countries do not need to apply for a tourist visa.
Where can I get officially married?
1. City municipality (opština)
Citizens of any country can marry in either of the municipalities of Montenegro. The marriage application is accepted by an employee called matičar. All documents must be translated into Montenegrin by an official court member (sudski tumač). The waiting time for the ceremony depends on the municipality, usually it is about seven days.
2. Embassy or consulate of the country of your citizenship
Rules are differ, check in advance.
Who must attend the official ceremony?
In addition to the bride and groom, two witnesses will be required, they put their signatures in the marriage registration book. The witnesses can be citizens of any country. In addition, for foreign newlyweds or witnesses, a licensed translator (sudski tumač) must be present. Tumač will cost you about fifty euros per hour.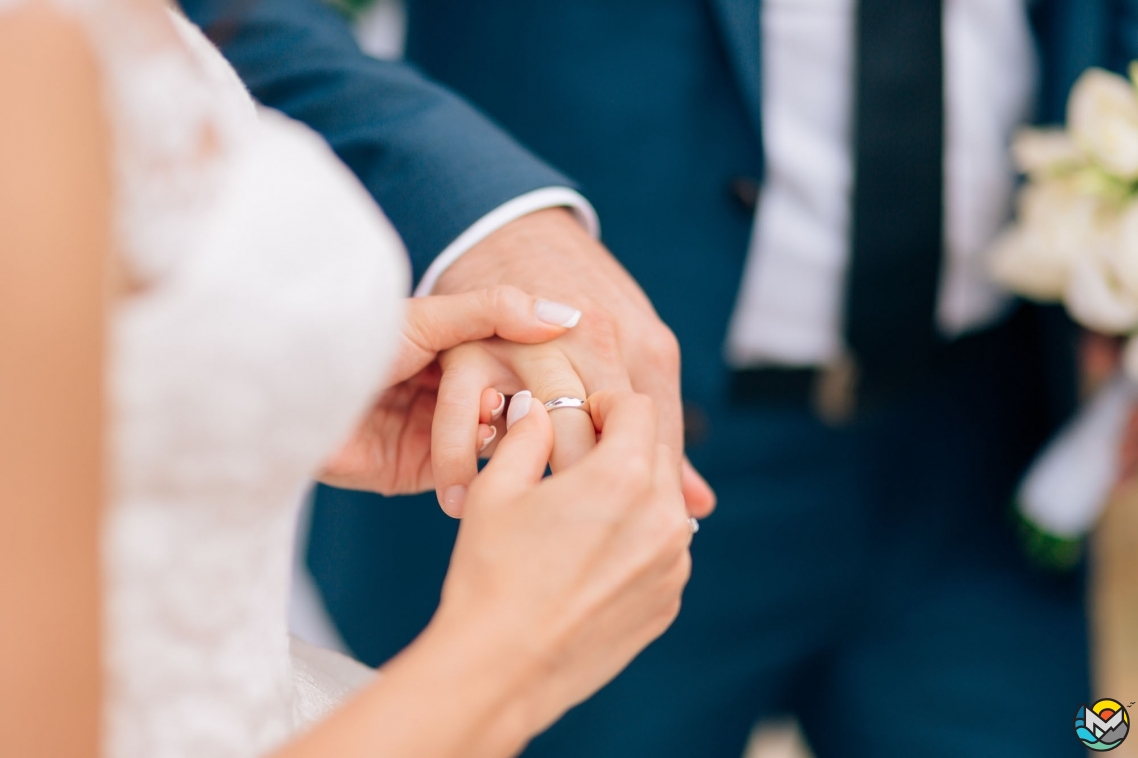 What documents are needed?
1. When applying to the Montenegrin municipality, foreigners provide:
Birth certificate of both newlyweds;
Passports;
Declaration of marital status for the bride and groom (not older than 3 months);
Passports of witnesses;
Receipt of payment of the municipal fees.
All foreign documents once again must be translated by a licensed person. Matičar accepts the translated copies, and you must present the original documents as well.
The municipal fees vary from city to city. For example, in Podgorica it would be twenty euros, and in Herceg Novi or Kotor — fifty euros. If the wedding ceremony takes place outside the municipal court, the tariff increases by 4-5 times.
Citizens of some countries also require a separate proof of citizenship and other documents.
It might be difficult to provide the passports of the witnesses on time if your friends are living abroad and planning to arrive later. In this situation, the municipal clerk will ask you to to bring the passports (and translated and certified copies) at the very day of ceremony.
If the witnesses are Montenegrins, then along with the main package of documents, a copy of their personal identification card or passport (fotokopija lične karte ili pasoša) is submitted.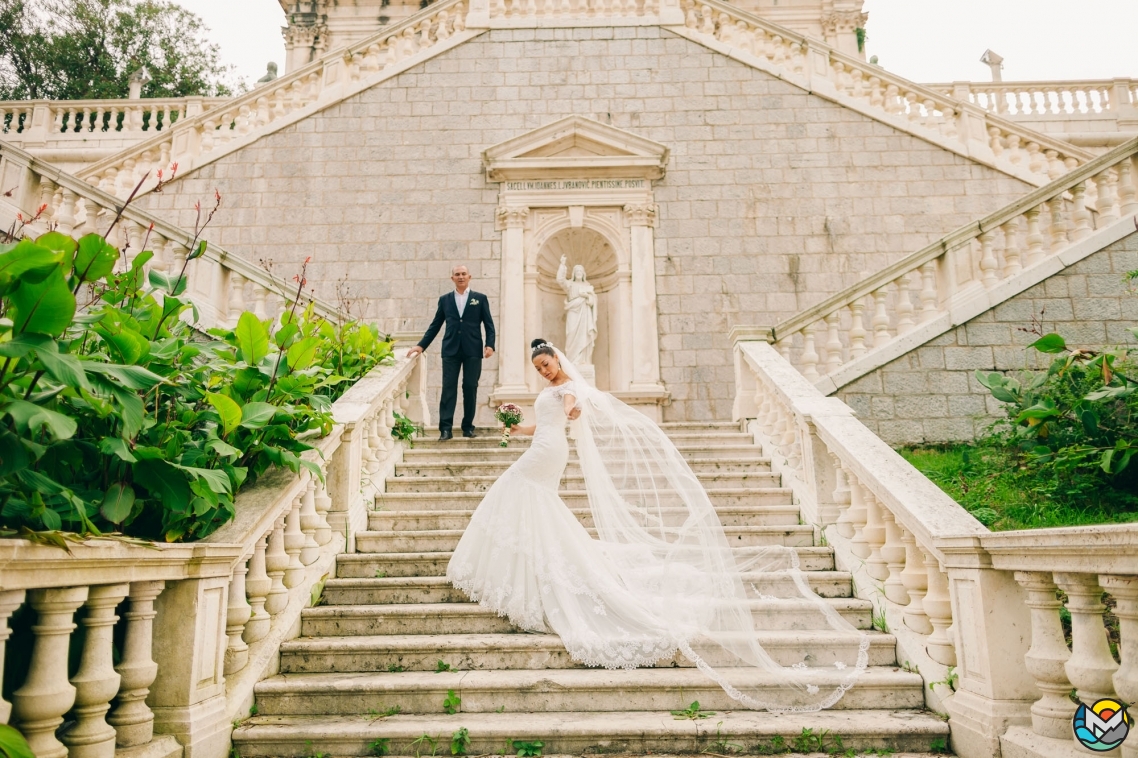 2. For a citizen of Montenegro, the package of documents will be slightly different:
Extract from the book of birth records (izvod iz Matičnog Registra Rođenih);
Declaration of marital status (uvjerenje o slobodnom bračnom stanju);
Proof of citizenship (uvjerenje o državljnstvu);
Copy of personal Montenegrin citizen's ID or passport (fotokopija Lične Karte ili pasoša);
Receipt of payment of the municipal fees (dokaz o uplati takse za vjenčanje).
All documents must be no older than six months.
How to get a Marriage Certificate?
The state certificate in the Montenegrin language will be issued immediately by the municipality.
An international Marriage Certificate must be formulated by a special clerk, it takes some time. The fee for the official Certificate would be from two to fifteen euros.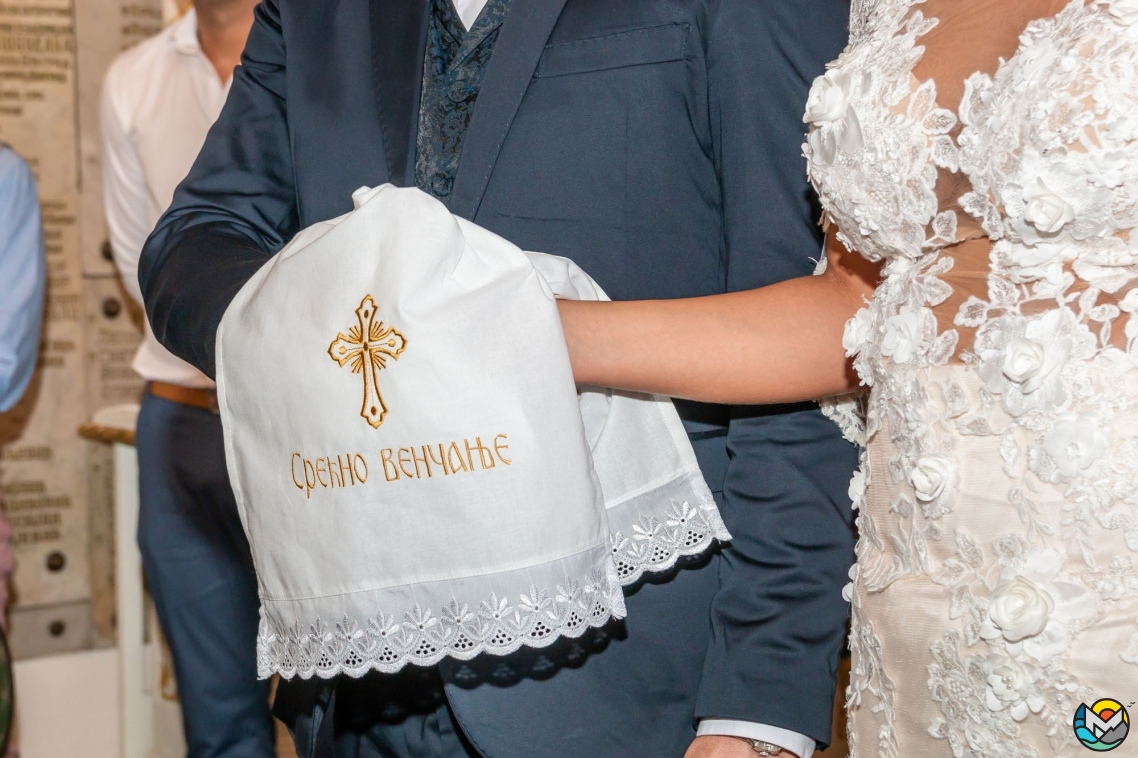 Is it possible to have a church wedding?
Catholic or Orthodox newlyweds from anywhere in the world are welcomed in Montenegro.
The bride, groom and both witnesses have to provide proof of the fact of their baptism, usually it is a draw out from the church book. Again, the document must be certified and translated.
Keep in mind, that according to the established tradition, a church wedding is never appointed for the coming days; first, the priest has long and serious conversations with the bride and groom. In Montenegro, this might take a month.
And although the church wedding in Montenegro is a romantic and sublime ritual, it does not have an official status, you still have to go to the municipality for the state Certificate (or to the registry office in your homeland).
How to organize a wedding celebration?
As in any country on Earth, you can have big or small ceremony with or without the help of a wedding planner.
In any case, your wedding in Montenegro will be unusual, interesting and very beautiful.